Simonton
Hinged Patio Door
Open up your home with the classic design of the Hinged Patio Door. Beyond its timeless charm, the hinged door's durable design and advanced features increase energy performance, weatherability and security. Available in the most popular colors, hardware and grille patterns enhance your home's style.
Hinged patio Door Features & Benefits
Classic Beauty
Traditional hinged door with French-and center-hinge swing options that can open into or out of your home.
Classic neutral colors and coordinating grille options complement any interior or exterior design.
Low maintenance, premium vinyl will never rot, peel or need repainting.
Optional metallic door handles coordinate with the drawer knobs, faucets and lighting for a cohesive look.
Performance & Operation
Aluminum, continuous fixed geared hinge eliminates panel sag providing a weathertight seal and smooth operation. Tested and certified to be fully functional after 1.5 million opening and closing cycles.*
High-performance, perimeter foam weatherstripping creates a complete weather barrier.
A sloped sill design with an internal weep system moves water away from the door.
Standard multi-point locking system with exterior keyed lock increases security,with additional security with flush bolts at head and sill on French-hinged door.
Wear-resistant, extruded aluminum sill track features a sloped design and an integral rolling track for optional screen installation.
Optional extruded screen frame with fiberglass mesh allows you to open the door for fresh air without worrying about insects.
*Applicable with a maximum sash weight of 150 pounds.
Increased Energy Efficiency
Standard ProSolar® Low-E glass with Argon gas increases efficiency to help lower energy costs and keep your home comfortable during every season.
Double-strength, tempered glass enhances durability, safety and sound reduction.
Multi-chambered profiles have several insulating spaces within the frame and panel that help increase strength, reduce condensation and energy loss.
Maximize energy efficiency with high-performance glass options specifically designed for warmer and cooler climates.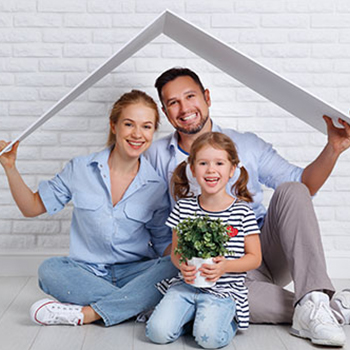 Lifetime Limited Warranty
Lifetime Limited Warranty on vinyl, hardware and screens.
Insulating glass unit protection (20-years to Lifetime prorated).
Glass Options
The Hinged Patio Door has a standard 7/8″ insulating glass unit, with double-strength ProSolar® Low-E glass, Intercept® spacer system and Argon gas that can be customized to achieve maximum energy efficiency and comfort for where you live. Additional glass options offer increased strength, security and fade protection.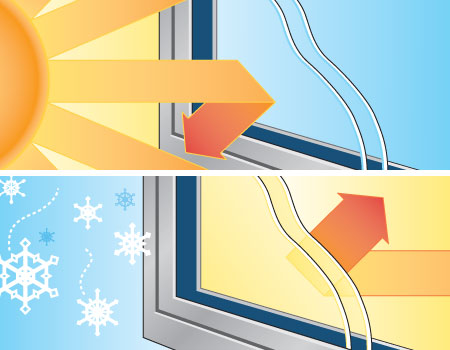 ProSolar Low-E Glass
Standard glass helps keep warmth inside during winter months and deflect the sun's heat and retain cooled air in summer
Screens out up to 73% of ultraviolet (UV) rays that can cause interior fading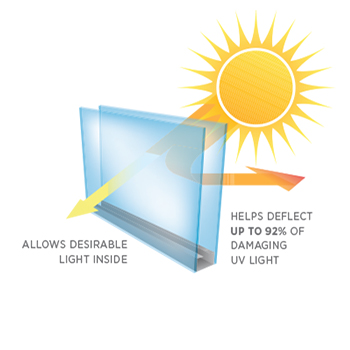 ProSolar Shade Low-E Glass
Ideal for warmer climates that require help with solar control and interior cooling
Dramatically blocks up to 92% of ultraviolet light that causes solar heat gain and fading from entering your home
Superior insulating performance with high visibility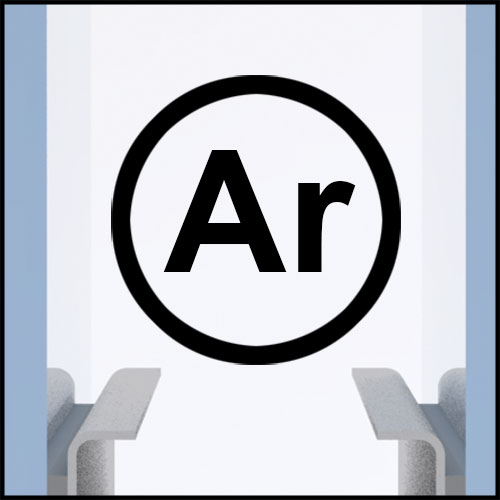 Argon Gas Fill
Standard Argon gas, which is six times denser than air, is sealed between theglass panesto increase insulation and reduce energy loss.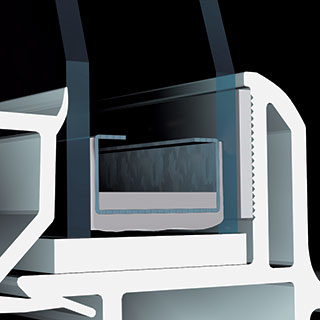 Intercept® Spacer System
The U-channel design of the standard Intercept® spacer system helps keep glass warmer and maintains interior comfort by hindering the natural temperature flow from the interior and exterior. It also flexes and contracts to reduce any stress on the glass.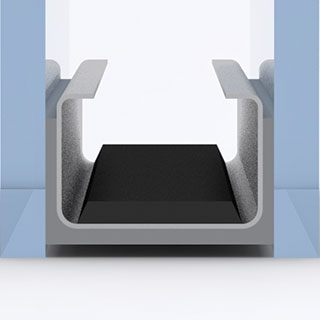 Supercept™ Spacer System
Optional Supercept™ spacer has a U-channel design made of a stainless steel alloy that is stronger and offers increased thermal performance.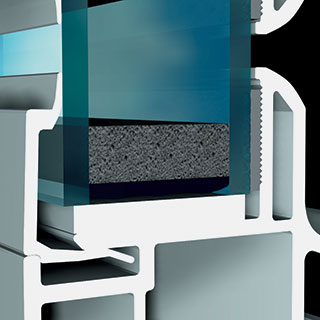 Super Spacer® System
The optional non-metallic foam Super Spacer® virtually eliminates temperature transfer and maintains an airtight seal for optimal thermal performance.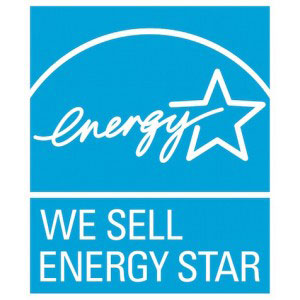 ENERGY STAR®
Hinged Patio Doors can be ordered to meet ENERGY STAR guidelines for where you live.
Grille Options
Accentuate the classic styling of your Hinged Patio Door with architecturally inspired grille profiles and patterns. Grilles are placed between the glass to create a smooth, easy-to-clean surface.
Grille Patterns
Double Prairie
Prairie

Colonial
Perimeter

Double Perimeter
Grille Profiles

5/8 Inch Flat

3/4 Inch Contoured
3/4 Inch Contoured Brass

1 Inch Contoured
Hardware Options
The elegant handle enhances the classic styling of the hinged patio door. A variety of metallic finishes can be selected for an upscale look while the multi-point locking system with a center bolt and keyed lock increase safety and peace of mind
Standard Finishes
White
Antique Brass (Tan Doors)
Premium Finishes
Brushed Nickel
Oil-Rubbed Bronze
Brass
Frame Types
Hinged Patio Doors are available with a variety of frame types to accommodate replacement, remodel and new construction installation techniques.
Replacement Frame
Surround Flange
Hinged Patio Door Performance Information
PERFORMANCE DATA DOWNLOADS