Simonton
French Rail Sliding Patio Door
The French Sliding Patio Door offers space-saving operation with the elegance of a classic hinged door. Choose from a 2-, 3- or 4-panel design along with a broad selection of decorative options for a distinctive look that performs on all levels with fingertip operation, weatherability and energy efficiency.
Exterior Colors
White
Cream
Silver
Tan
Driftwood
Brick
Pine
Chocolate
Bronze
Espresso
Black
French Patio Door Features & Benefits
Timeless Appearance
Wide frame design provides the elegant look of a French hinged patio door with the space-saving operation of sliding panels that don't swing into or out of your home.
Choose from 2-, 3- or 4-lite panel configurations to accommodate your home.
Sidelites and transoms are available for a custom look and more light.
Durable vinyl will never pit or peel retaining its beauty year after year with minimal upkeep.
Large design portfolio with eight exterior colors, specialty glass patterns and distinctive hardware options to highlight your unique style.
Performance
Door panels open and close with ease with on corrosion-resistant wide-set rollers and sill track.
Multi-point locking system secures panel at several locations with one easy-to-use lever, exceeding 800 lb. forced entry resistance (FER) requirements.
An easy-to-grasp metal handle can be ordered with a keyed lock for increased safety and a split finish for doors with different interior and exterior colors.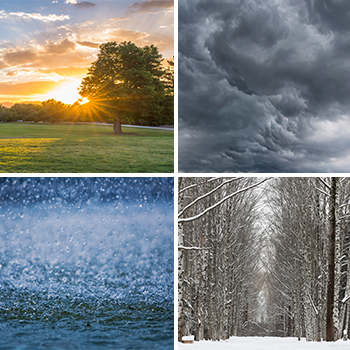 Energy Savings
Standard ProSolar® Low-E glass with Argon gas delivers excellent energy efficiency, interior comfort and helps reduce heating and cooling costs.
Standard double-strength, tempered glass provides increased sound control and protection against glass breakage.
Maximize energy efficiency with high-performance glass options specifically designed for warmer and cooler climates.
Multi-chambered profiles have several insulating spaces within the frame and panel that help increase strength, reduce condensation and energy loss.
Durability & Weather Resistance
The full interlock tightly closes around fin seal weatherstripping to create a barrier against wind and rain.
Steel reinforced meeting and pull stiles increase strength.
Simonton built French Sliding Patio Doors are AAMA Gold certified, passing stringent tests for thermal performance as well as air leakage, water infiltration and wind pressure.
Sturdy extruded screen frame with fiberglass mesh allows you to open the door for fresh air
without worrying about insects.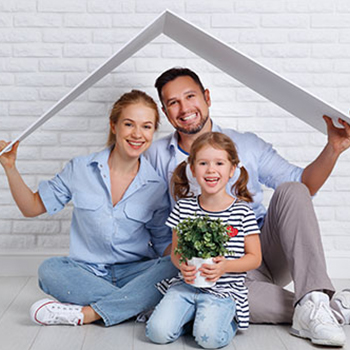 Lifetime Limited Warranty
Residential Lifetime Limited Warranty covers parts and labor.
Lifetime Limited Warranty covers vinyl, hardware and glass.
Warranty is transferrable to the next homeowner.
Glass Options
French Sliding Patio Doors feature a standard 7/8″ insulating glass unit, with double-strength, tempered ProSolar® Low-E glass, Intercept® spacer system and Argon gas that can be customized to achieve optimal energy savings and comfort for where you live. Additional glass options offer increased strength, security, privacy and fade protection.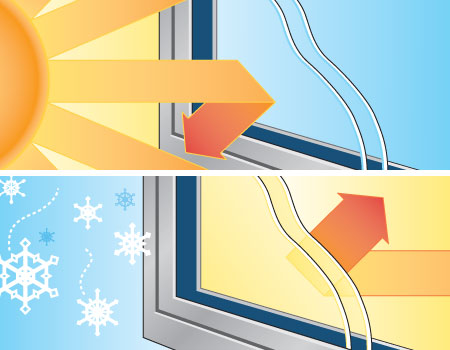 ProSolar Low-E Glass
Standard glass helps keep warmth inside during winter months and deflect the sun's heat and retain cooled air in summer
Screens out up to 73% of ultraviolet (UV) rays that can cause interior fading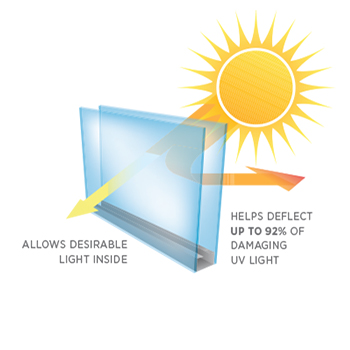 ProSolar Shade Low-E Glass
Ideal for warmer climates that require help with solar control and interior cooling.
Dramatically blocks up to 92% of ultraviolet light that causes solar heat gain and fading from entering your home.
Superior insulating performance with high visibility.
ProSolar Sun Low-E Glass
Perfect for cooler climates that require more help with heating.
Uses the sun's warmth to increase comfort and reduce heating costs.
Screens out up to 72% of damaging UV rays that cause interior fading while allowing warmth and light into your home.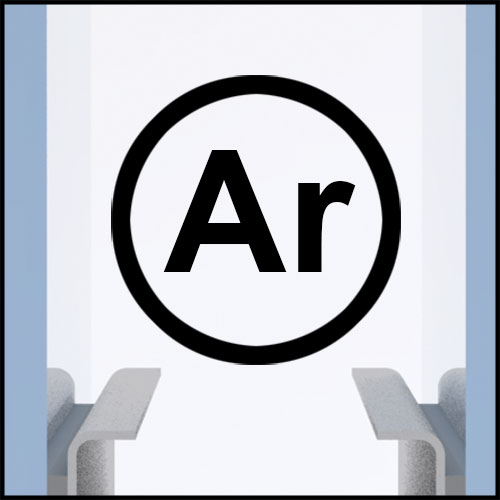 Argon Gass Fill
Standard Argon gas, which is six times denser than air, is sealed between the glass panes to increase insulation and reduce energy loss.
Krypton Gass Fill
Twelve times denser than air, optional Krypton gas can be chosen for maximum thermal efficiency.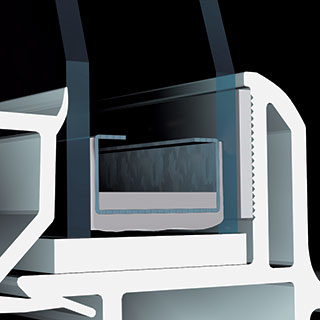 Intercept® Spacer System
The U-channel design of the standard Intercept® spacer system helps keep glass warmer and maintains interior comfort by hindering the natural temperature flow from the interior and exterior. It also flexes and contracts to reduce any stress on the glass.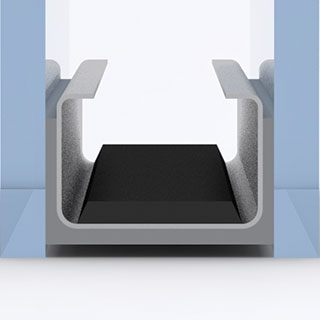 Supercept™ Spacer System
Optional Supercept™ spacer has a U-channel design made of a stainless steel alloy that is stronger and offers increased thermal performance.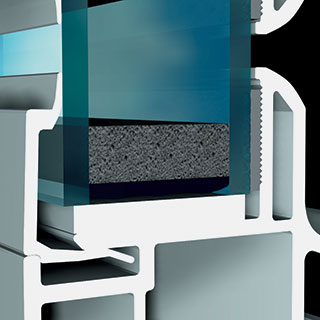 Super Spacer® System
The optional non-metallic foam Super Spacer® virtually eliminates temperature transfer and maintains an airtight seal for optimal thermal performance.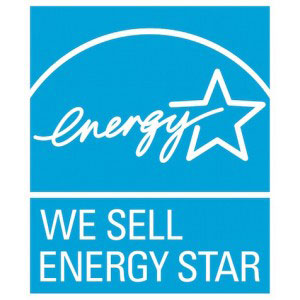 ENERGY STAR®
French Sliding Patio Doors can be ordered to meet ENERGY STAR guidelines for where you live
Title 24
Can be ordered to meet or exceed the California Energy Commission's standards for Title 24 compliance.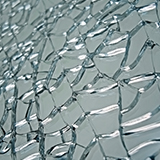 Enhanced Security & Safety
Laminated glass, featuring a remarkably strong PVB interlayer, helps protect your home against forced entry.
Tempered or toughened glass increases strength and safely breaks into pebbles.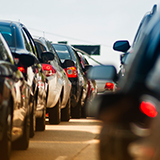 Sound Reduction
Acoustic glass dramatically reduces unwanted sound from entering your home.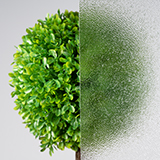 Increase Privacy
Decorative or obscure glass features a textured pattern that increases privacy while still allowing natural light into your home.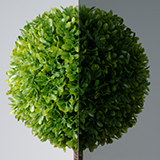 Tinted Glass
Control solar heat gain, reduce glare and visibility into your home with bronze, gray or Solarcool® Bronze tinted glass.
Grille Options
Optional grille profiles and patterns offer increased architectural style and curb appeal. The grilles are placed between the glass and create a smooth, easy-to-clean surface.
Grille Patterns

Diamond (Flat Only)

Colonial
Queen Anne
Perimeter

Double Perimeter
Double Queen Anne
Grille Profiles

5/8 Inch Flat

3/4 Inch Contoured

1 Inch Contoured
Hardware Options
French Sliding Patio Door handles are durable and easy to grasp. The multi-point lock is secured with one easy lever. Keyed locks are available for increased safety and color-matched split finish door handles can be selected for doors with a different interior and exterior color.
Patio Door Handles
Standard Finishes
White
Tan
Premium Finishes
Satin Nickel
Oil-rubbed Bronze
Dark Bronze
Antique Brass
Brass
Split Finish Door Handles
Frame Types
French Sliding Patio Doors are available with a variety of frame types to accommodate replacement, remodel and new construction installation applications.
Stucco Frame
Craftsman Stucco Flange
1" Nail Fin
1.375" Nail Fin
Block Frame
French Patio Door Performance Information
Performance Data Downloads