Ply Gem
Select Series
Select Series windows help conserve energy and illuminate your home with natural light. A true assortment of wide frame window styles, weatherability and energy-efficient glass options provide the versatility you need for interior comfort during any season.
Exterior Colors
White
Sand
Clay
Bronze
Black
Select Series Features & Benfits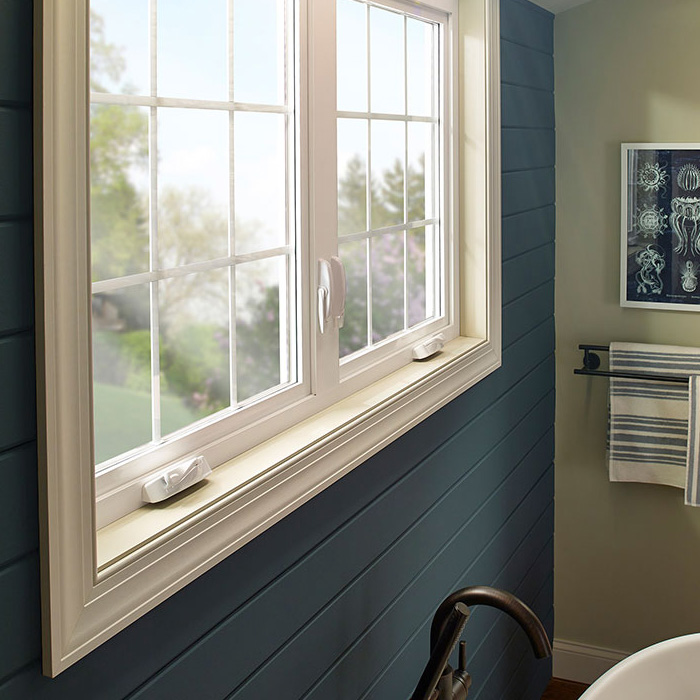 Beautifully Constructed
3 7/16″ frame depth increases strength and stability, offering excellent weather resistance.
Custom-sized replacement windows provide an exact fit for your home's specifications.
Available in three neutral colors that will complement your home along with optional color-coordinated grille styles.
Durable vinyl will not pit or peel and retains its beauty with virtually no maintenance.
Design custom configurations using a variety of window styles using a strong structural mull.
Multiple frame options accommodate installation method and the architectural style of your home.
Energy Savings
The Ply Gem Select Series offers glass options designed to deliver maximum energy efficiency, comfort and lower energy costs for wherever you live.
Additional high-performance glass options increase solar protection, reduce noise levels, increase security and privacy.
Vinyl is an excellent insulator against temperature changes.
Select Series windows can be configured to meet or exceed the California Energy Commission's standards for Title 24 compliance.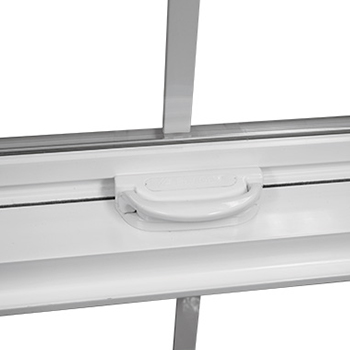 Durability Design
For added safety, the optional Autolock securely latches when a sliding window is closed.
For safe ventilation, sliding windows offer the Insulair vent system which allows fresh air into your home while the window is closed and locked.
Casement and awning windows feature a multi-point locking system and sturdy stainless steel operating hardware for reliable security and strength.
Baffled weep system keeps insects out and allows rainwater to quickly drain.
Fiberglass mesh screens provide fresh air and feature virtually invisible clear pull tabs.
Warranty
Ply Gem Select Series windows are covered by Limited Lifetime Warranty for as long as you live in your home and is transferable to the next homeowner.
Glass Options
Choosing the right glass options for your Select Series windows can make your home more comfortable and reduce energy costs as well as increase security, privacy and fade protection.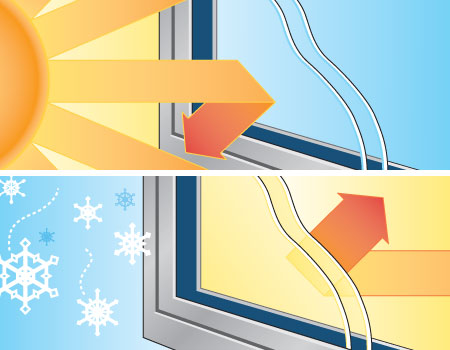 Low-E Glass and High-Performance Glass Packages
Optional Low-E glass packages help deflect summer heat to keep your home cooler and retain warm air inside during colder months.
Choose a High Performance HP glass package with Argon gas, which is six times denser than air and placed in the insulating glass unit for additional protection from energy loss.
The HPMax triple-pane glass package has two separate airspaces for maximum insulation and can provide up to 52% better thermal performance than dual pane windows with clear glass.
HP Glass Packages with specialty Low-E glass and Argon can greatly reduce solar heat gain and lower cooling costs in warmer regions.
The Warm Edge spacer system features a U-shaped channel that separates the glass panes and interrupts the natural flow of heat to cold. It also flexes when the glass expands and contracts to help maintain a strong seal.
Optional Warm Edge+ spacer systems are made of less-conductive materials for increased energy performance and added strength to better resist seal failure.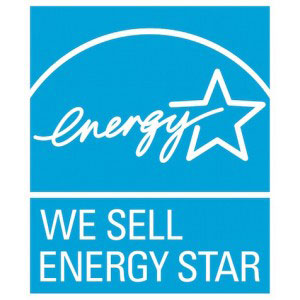 ENERGY STAR®
Select Series windows can be ordered to meet ENERGY STAR guidelines for where you live.
Title 24
Select Series windows can be ordered to meet or exceed the California Energy Commission's standards for Title 24 compliance.
Enhanced Security and Safety

Laminated Glass
Laminated glass, featuring a durable PVB interlayer between two layers of glass, helps protect your home against forced entry, reduce unwanted noise and block the sun's damaging ultraviolet rays from entering your home.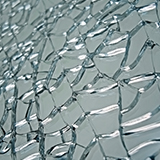 Tempered Glass
Heat-strengthened tempered glass increases safety because it is harder to break through than regular glass and safely breaks into pebbles.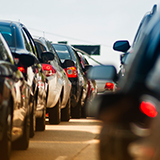 Sound Reduction
Choose acoustic or laminated glass to dramatically decrease outside noise from entering your home.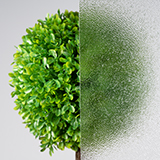 Increased Privacy
Obscure or decorative patterned glass helps increases privacywhile still allowing daylighting.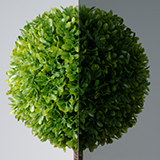 Tinted Glass
Control solar heat gain, reduce glare and visibility into your home with tinted glass.
Grille Options
Highlight your home's architectural style with unique grille profiles and patterns. Choose from easy-to-clean grilles between the glass (GBG) or simulated divided lites (SDL) that provide the traditional look of individual glass panes.
Grille Patterns

Colonial

Half Colonial

Perimeter Prairie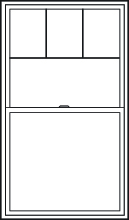 Plaza

Prairie
Three Over One
Three Over Three

Two Over One

Two Over Two
Grille Profiles
5/8 Inch Flat GBG

5/8 Inch Sculptured GBG
1 Inch Sculptured GBG

7/8 Inch SDL
1-1/4 Inch SDL
Hardware Options
The Select Series features durable, forced entry resistant hardware that is color-coordinated for a streamlined appearance.
Cam Sash Locks
Cam locks on single hung and sliding windows tightly pull the sash together around weatherstripping for added protection against wind and rain.
White
Sand
Clay
AutoLock
Upgrade to the AutoLock which ensures your single hung and sliding windows securely lock when you close them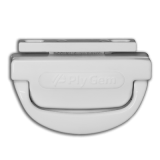 White
Sand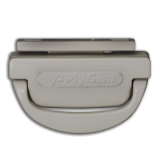 Clay
Folding Nested Handles
Casement and awning windows easily open and close by turning the nested handle.  The handle also folds into the base so it doesn't interfere with window treatments or blinds.
White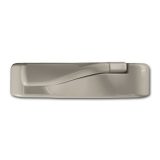 Sand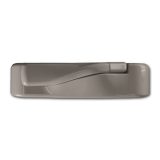 Clay
Frame Types
Select Series windows are available with a variety of frame types to accommodate replacement, remodel and new construction installation applications.
Block
Nail Fin
Double Wall Flush Fin
Stucco Key
J-Channel