Simonton
Contractor Series
Durably built for a lifetime of reliable performance, the Contractor series offers a wide selection of windows for new homes or replacing old windows. Standard ProSolar® Low-E glass reduces energy loss while popular neutral colors, grilles and hardware options complement your home's design and enhance curb appeal.
Exterior Colors
White
Tan
Driftwood
Dark Bronze
Black
Contractor Series Features & Benefits
Easy-care Beauty
Vinyl color is molded throughout the profile and is virtually maintenance-free.
An attractive beveled exterior frame increases architectural character.
Dark bronze exterior color enhances curb appeal.
Double hung, single hung and casement windows offer easy cleaning from inside the home.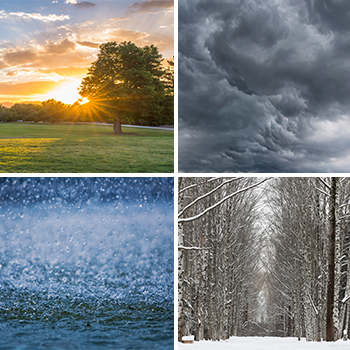 Energy Efficiency & Comfort
Standard ProSolar® Low-E glass with Argon gas helps reduce heat loss in winter while maintaining air-conditioned air in the summer for true seasonal comfort.
Maximize energy efficiency with high-performance glass options specifically designed for warmer and cooler climates.
Multi-chambered profiles have several insulating spaces within the frame and sash that help increase strength, reduce condensation and energy loss.
Multiple layers of weatherstripping create a barrier against air and water infiltration.
The standard extruded screen frame resists bending and warping with a fiberglass mesh screen that allows fresh air in while helping keep bugs out. Upgrade to aluminum screen mesh for added durability.
Reliable Performance
Sloped sill quickly moves rainwater away from your home.
Sliding windows feature a durable contoured lift rail for easy opening and closing.
Double hung and single hung windows open with ease and maintain any position with the stainless steel constant force coil spring balance system.
The Air Lok™ limits the amount the sash on sliding windows can open for safer ventilation and increased protection against accidental falls. For additional safety, the optional Window Opening Control Device is a self-activating vent latch that is automatically engaged.
Contractor windows built by Simonton are AAMA Gold certified, passing stringent tests for thermal performance as well as air leakage, water infiltration and wind pressure.
Limited Lifetime Warranty
Simonton Contractor Series windows are covered by a Limited Lifetime Warranty for as long as you live in your home.
Glass Options
Contractor windows have a standard 3/4″ insulating glass unit, with ProSolar® Low-E glass, Intercept® spacer system and Argon gas that can be customized to achieve optimum energy savings and comfort for where you live. Additional glass options increase strength, privacy and fade protection.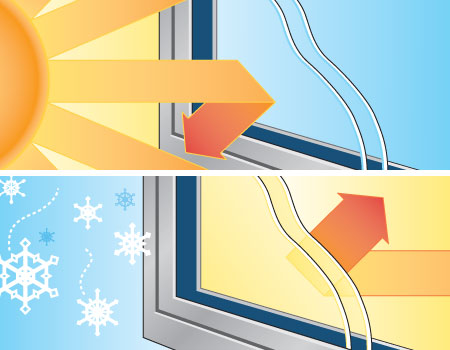 ProSolar Low-E Glass
Standard glass helps keep warmth inside during winter months and deflect the sun's heat and retain cooled air in summer
Screens out up to 73% of ultraviolet (UV) rays that can cause interior fading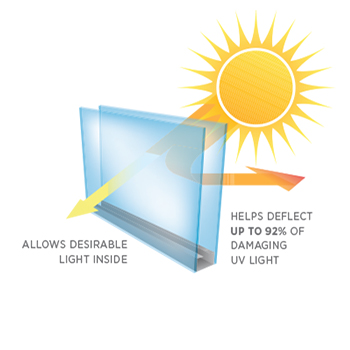 ProSolar Shade Low-E Glass
Ideal for warmer climates that require help with solar control and interior cooling
Dramatically blocks up to 92% of ultraviolet light that causes solar heat gain and fading from entering your home
Superior insulating performance with high visibility.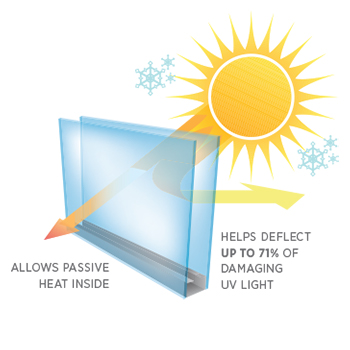 ProSolar Sun Low-E Glass
Perfect for cooler climates that require more help with heating
Uses the sun's warmth to increase comfort and reduce heating costs
Screens out up to 71% of damaging UV rays that cause interior fading while allowing warmth and light into your home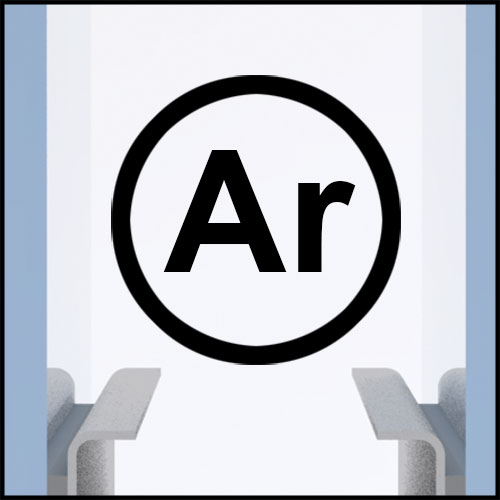 Argon Gas Fill
Standard Argon gas, which is six times denser than air, is sealed between the glass panes to increase insulation and reduce energy loss.
Krypton Gas Fill
Twelve times denser than air, optional Krypton gas can be chosen for maximum thermal efficiency.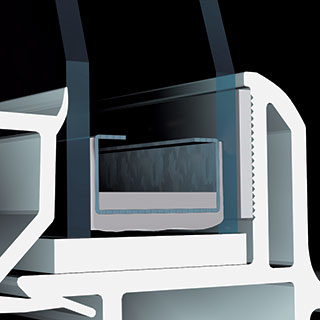 Intercept® Spacer System
The U-channel design of the standard Intercept® spacer system helps keep glass warmer and maintains interior comfort by hindering the natural temperature flow from the interior and exterior. It also flexes and contracts to reduce any stress on the glass.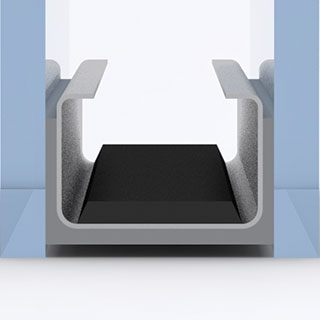 Supercept™ Spacer System
Optional Supercept™ spacer has a U-channel design made of a stainless steel alloy that is stronger and offers increased thermal performance.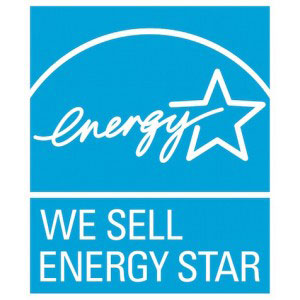 ENERGY STAR®
Contractor windows can be ordered to meet ENERGY STAR guidelines for wherever you live.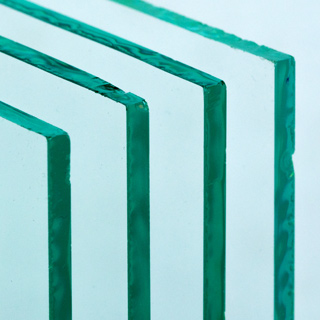 Double-Strength Glass
Thicker, double-strength glass is break-resistant and offers increased sound control.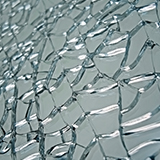 Safety Glass
Heat-strengthened tempered glass increases safety because it is harder to break through than regular glass and safely breaks into pebbles.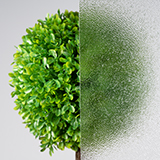 Increase your home's privacy
Obscure glass, with a textured pattern, increases privacy while allowing natural light into your home.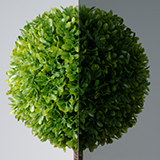 Tinted Glass
Control solar heat gain, reduce glare and visibility into your home with bronze or gray tinted glass.
Grille Options
Enhance curb appeal and your home's architectural style with unique grille profiles and patterns available on Contractor series windows. Grilles are placed between the glass creating a smooth, easy-to-clean surface.
Grille Patterns

Colonial
Diamond (Flat Only)

Double Prairie

Perimeter

Prairie
Double Perimeter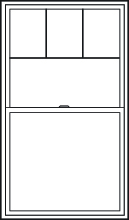 Victorian (Flat Only)
Grille Profiles

5/8 Inch Flat

3/4 Inch Contoured
3/4 Inch Contoured Brass

1 Inch Contoured
Hardware Options
Contractor window hardware is color-coordinated for a clean streamlined appearance or select optional polished brass for an upscale finish.  All locks meet standard forced entry requirements for added peace of mind.
Double Hung / Slider Cam Locks
When the cam lock is fastened, it tightly pulls the sash together for increased weather resistance and protection.
Standard Finishes
White
Tan
Driftwood
Premium Finishes
Polished Brass
Casement & Awning Crank Handles
Casements open smoothly on durable, stainless steel operating hardware with the turn of the flush mount handle that folds neatly into the base and won't interfere with window treatments. The locking lever secures the window at multiple locations with one easy action for excellent weatherability.
Standard Finishes
White
Tan
Driftwood
Premium Finishes
Polished Brass
Deluxe J-Channel with Nail Fin
Deluxe J-Channel Only
Nail Fin Only
J-Channel and Nail Fin Removed
Contractor Series Performance Information
Performance Data Downloads