Ply Gem
500 Series
500 Series windows deliver reliable performance with a variety of styles in low-maintenance vinyl. Increase curb appeal with a brickmould exterior design along with energy-efficient features, classic colors and grille options that will enhance your home's design and comfortability. Please note that Black and Bronze exterior are only available with a white interior.
Exterior Colors
White
Beige
Clay
Bronze
Black
500 Series Features & Benefits
Brickmould Design
Attractive brickmould exterior hosts a distinctive stepped design.
Five popular colors are available to match your home's design.
Create large configurations by combining different window styles with an available structural mull.
Custom-sizing provides project versatility and aids in precise installation.
Operable single hung capped with a trapezoidal, pentagonal or radius top geometric window adds stunning curb appeal.
Energy Efficiency & Weatherability
The 500 Series offers Low-E glass options to maximize energy efficiency and comfort for both warmer and cooler climates.
An excellent insulator, vinyl helps keep your home comfortable in every season.
Perimeter weatherstripping creates a barrier against the rain and wind.
On casement and awning windows, the multi-point lock delivers increased weather resistance and security.
Added Convenience
Single hung and casement windows open with ease to provide fresh air with a fiberglass mesh screen.
Optional laminated and acoustic glass packages decrease the level of unwanted noise in your home.
Warranty
Ply Gem 500 Series windows are covered by a 1-year Limited Warranty that includes 10-year glass coverage.
Glass Options
Choosing the right glass options for your 500 Series windows can make your home more comfortable and reduce energy costs as well as increase security, privacy and fade protection.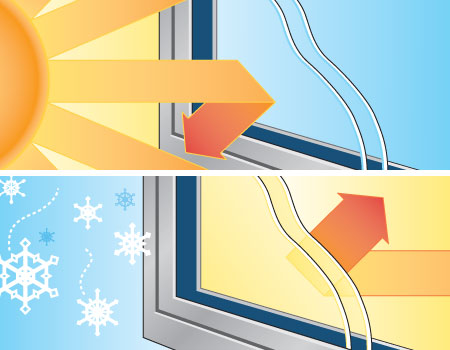 Low-E Glass and High-Performance Glass Packages
Optional Low-E glass packages help keep your home cooler during summer heat and warmer through colder months.
Choose a High Performance HP glass package with Argon gas, which is six times denser than air and placed in the insulating glass unit for additional protection from energy loss.
HP Glass Packages with specialty Low-E glass and Argon can greatly reduce solar heat gain and lower cooling costs in warmer regions.
The Warm Edge spacer system features a U-shaped channel that separates the glass panes and interrupts the natural flow of heat to cold. It also flexes when the glass expands and contracts to help maintain a strong seal.
Optional Warm Edge+ spacer systems are made of less-conductive materials for increased energy performance and added strength to better resist seal failure.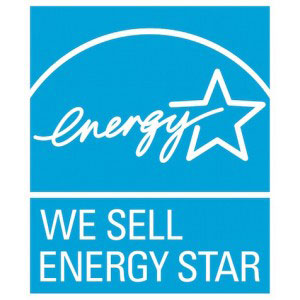 ENERGY STAR®
500 Series windows can be ordered to meet ENERGY STAR guidelines for where you live.

Enhanced Security
Laminated glass, featuring a durable PVB interlayer between two layers of glass, helps protect your home against forced entry, reduce unwanted noise and block the sun's damaging ultraviolet rays from entering your home.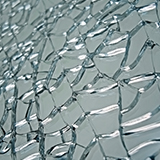 Increased Safety
Heat-strengthened tempered glass increases safety because it is harder to break through than regular glass and safely breaks into pebbles.
.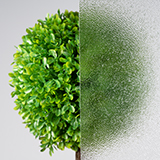 Increase your home's privacy
Obscure patterned glass helps increase privacy while allowing natural light into your home.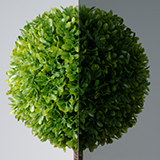 Tinted Glass
Control solar heat gain, reduce glare and visibility into your home with tinted glass.
Grille Options
Ply Gem 500 Series offers unique grille profiles and patterns that increase your home's architectural design. Grilles are placed between the glass (GBG) for easy cleaning. Please note that Bronze/White and Black/White color options are limited to 3/4″ Flat GBG.
Grille Patterns

Colonial

Half Colonial

Perimeter Prairie

Prairie
Three Over One
Three Over Three

Two Over One

Two Over Two
Grille Profiles
5/8 Inch Flat GBG
3/4 Inch Flat GBG
Hardware Options
The 500 Series features durable hardware that is color-coordinated for a streamlined appearance.
Sash Locks
Low profile sash locks on single hung and sliding windows tightly close the window.
Standard Finishes
White
Beige
Clay
Folding Handles
The casement and awning handle is color coordinated and neatly folds down.
Standard Finishes
White
Beige
Clay
Frame Types
500 Series windows are available with a variety of frame types to accommodate different installation methods.