American Craftsman
Architectural Series
Beautiful design that is expertly crafted to deliver a look you'll love with the energy-efficiency and weatherability your home needs. From the durable extruded aluminum-clad exterior and customizable, solid wood interior to strong construction and energy-efficient glass, Architectural Series windows enhance your home in every way.
Interior Colors
White
Off-White
Primed (Paint Ready)
Natural Wood (Stain Ready)
Black
Exterior Colors
White
Milk White
Sandstone
Ivory
Seawolf
Light Gray
Platinum Ice
Venus
Shark Skin
Dove Gray
Saturn
Antique Bronze
Sandalwood
Medium Bronze
Taupe
Smoke Gray
Nighthawk Gray
Dark Bronze
Charcoal
Atlantic Gray
Sepia Brown
Java Brown
Redwood
Claret Red
Cottage Red
Boysenberry
Black Cherry
Hartford Green
Dark Green
Interstate Green
Dark Ivy
Hartford Mist
Light Green
Seafoam Mist
Military Blue
Medium Blue
Sapphire Ice
Deep Blue
Midnight Blue
Moon Stone
Brick Red
Sunset
Patina
Summer Yellow
Architectural Series Features & Benefits
Architectural Series Aluminum-clad Wood Windows
Florida residents can take advantage of a temporary sales tax exemption on retail sales of impact-resistant windows and patio doors starting 7/1/22 to 6/30/24. Click here for additional details.
Attractive Design
From vibrant colors to natural shades, a wide array of 46 exterior aluminum-clad colors enhance curb appeal.
Solid wood interiors can be stained or painted to match other finishes inside your home.
The narrow frame and large glass area allow for natural light and wide-open views.
Superior paint finishes resist chalking and fading for long-lasting beauty.
Color-coordinated hardware or decorative metallic finishes complement your home's drawer pulls, faucets and lighting.
Long-lasting Performance
Strong aluminum-clad protects wood from rotting and insect damage.
Wood windows are vacuum treated to resist water damage and rotting for years of dependable performance.
Windows are tightly secured with multi-point locking systems or forced entry-resistant cam locks.
Streamlined tilt latches release both double hung sash to tilt into your home for easy cleaning.
Stainless steel hardware on casement and awnings withstands corrosion and helps ensure ongoing smooth operation.
Full perimeter weatherstripping on casement and awnings creates a barrier to help protect your home from air and water infiltration
Superior Energy Efficiency & Fine Details
Increase energy savings and year-round comfort with advanced glass packages that maximize energy efficiency for your home.
Architectural Series windows can be ordered to meet ENERGY STAR® guidelines for wherever you live.
Architecturally inspired grille profiles and patterns accentuate your home's design.
A selection of exterior casing options enhances the window's architectural styling for any home.
Color-matched optimal viewing screen for enhanced visibility and fresh air.
Warranty
20-Year Warranty for added peace of mind.
Glass Options
Thanks to advanced, high-performing glass packages, your Architectural Series windows can help lower energy bills, increase comfort, dramatically reduce unwanted noise from entering your home and make your home more secure.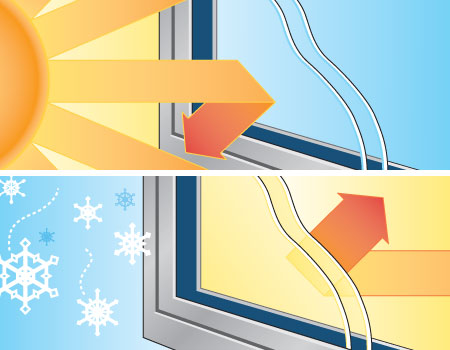 Low-E Glass and High-Performance Glass Packages
Standard High Performance HP glass package features a Low-E coating that deflects heat in the summer to help with cooling and keeps warmed air inside during the winter. It also helps protect your furniture and flooring from fading caused by damaging ultraviolet (UV) rays.
Standard Argon gas, which is six times denser than air, is sealed between the glass panes to increase insulation and reduce energy loss.
Specifically designed to deliver maximum energy-efficiency for warmer regions, the HPSC glass packages with specialty Low-E glass and Argon reduce solar heat gain and cooling costs.
The HPMax triple-pane glass package has two separate airspaces for maximum insulation.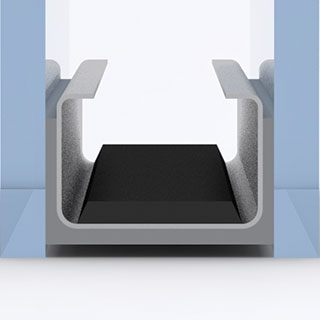 Warm Edge Spacer Systems
The Warm Edge spacer system features a U-shaped channel that separates the glass panes and interrupts the natural flow of heat to cold. It also flexes when the glass expands and contracts to help maintain a strong seal.
Optional Warm Edge+ spacer systems are made of less-conductive materials for increased energy performance and added strength to better resist seal failure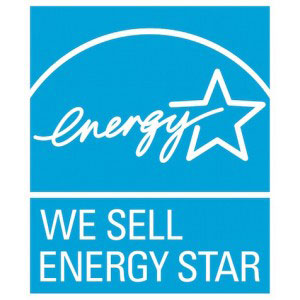 ENERGY STAR®
Architectural Series windows can be ordered to meet ENERGY STAR guidelines for where you live.
Enhanced security and safety
Impact-resistant laminated glass with a durable interlayer sealed between two layers of glass, increases energy efficiency, sound control and protection against forced entry and damaging UV rays.
Hard to break tempered glass increases safety because it is harder to break through than regular glass and safely breaks into pebbles.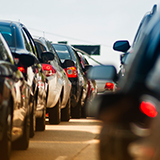 Sound reduction
Acoustic glass packages can reduce unwanted noise from entering your home by up to 50%.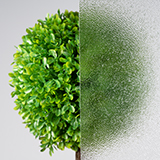 Increase your home's privacy
Patterned obscure glass offers added privacy while still allowing natural daylight through.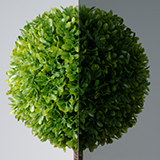 Tinted Glass
Control solar heat gain, reduce glare and visibility into your home with bronze or gray tinted glass.
Grille Options
Accentuate your home's design with architecturally inspired grille profiles and patterns. Window grilles between the glass (GBG) provide a smooth, easy-to-clean surface, while simulated divided lites (SDL) feature the look of an authentic multi-lite window.
Grille Patterns

Colonial
Diamond
Gothic

Half Colonial

Perimeter Prairie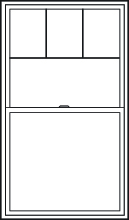 Plaza

Prairie
Three Over One
Three Over Three

Two Over One

Two Over Two
Grille Profiles
5/8 Inch Flat GBG
7/8 Flat GBG
7/8" Full Surround Wood Removable Grilles

5/8 Inch Sculptured GBG
1 Inch Sculptured GBG

7/8 Inch SDL
1-1/4 Inch SDL
Hardware Options
Crafted to be both durable and beautiful, Architectural Series hardware is available in a variety of finishes to complement your home's existing fixtures.
Double Hung / Slider Cam Locks
Elegant flush-mount cam locks are tested to the highest industry standards against forced entry. When the cam lock is engaged it tightly pulls the sash together for increased weather resistance and protection. With optional self-latching auto-locks, you'll also enjoy the beauty of added peace of mind.
Standard Finishes
White
Beige
Taupe
Satin Nickel
Bright Brass
Antique Brass
Oil Rubbed Bronze
Black
Casement & Awning Handles
Casements open smoothly on durable, stainless steel operating hardware with the turn of a handle that folds neatly into the base and won't interfere with window treatments. The locking lever secures the window at multiple locations with one easy action for excellent weatherability and meets forced entry requirements.
Standard Finishes
White
Beige
Taupe
Satin Nickel
Bright Brass
Antique Brass
Oil Rubbed Bronze
Black
Frame Types
J-Channel
Brick Mould
Flat
Sill Nose
Williamsburg
Architectural Series Performance Information
Performance Data Downloads